2022 Spring Fund Raiser
2023 Dakota Pheasants Forever Spring Banquet
The Dakota Pheasants Forever Spring Banquet is scheduled to be held on Saturday, February 4, 2023 at the Bismarck Hotel and Conference Center.
New this year is the ability to register for tickets, sponsorships and memberships ONLINE by clicking the button below.
Thank you to all of the sponsors, donors and members who continue to support Pheasants Forever, and the Dakota chapter, in our efforts to develop and maintain habitat. 
Check back here or on our Facebook page for information updates.
Thank you for supporting Pheasants Forever, and good luck!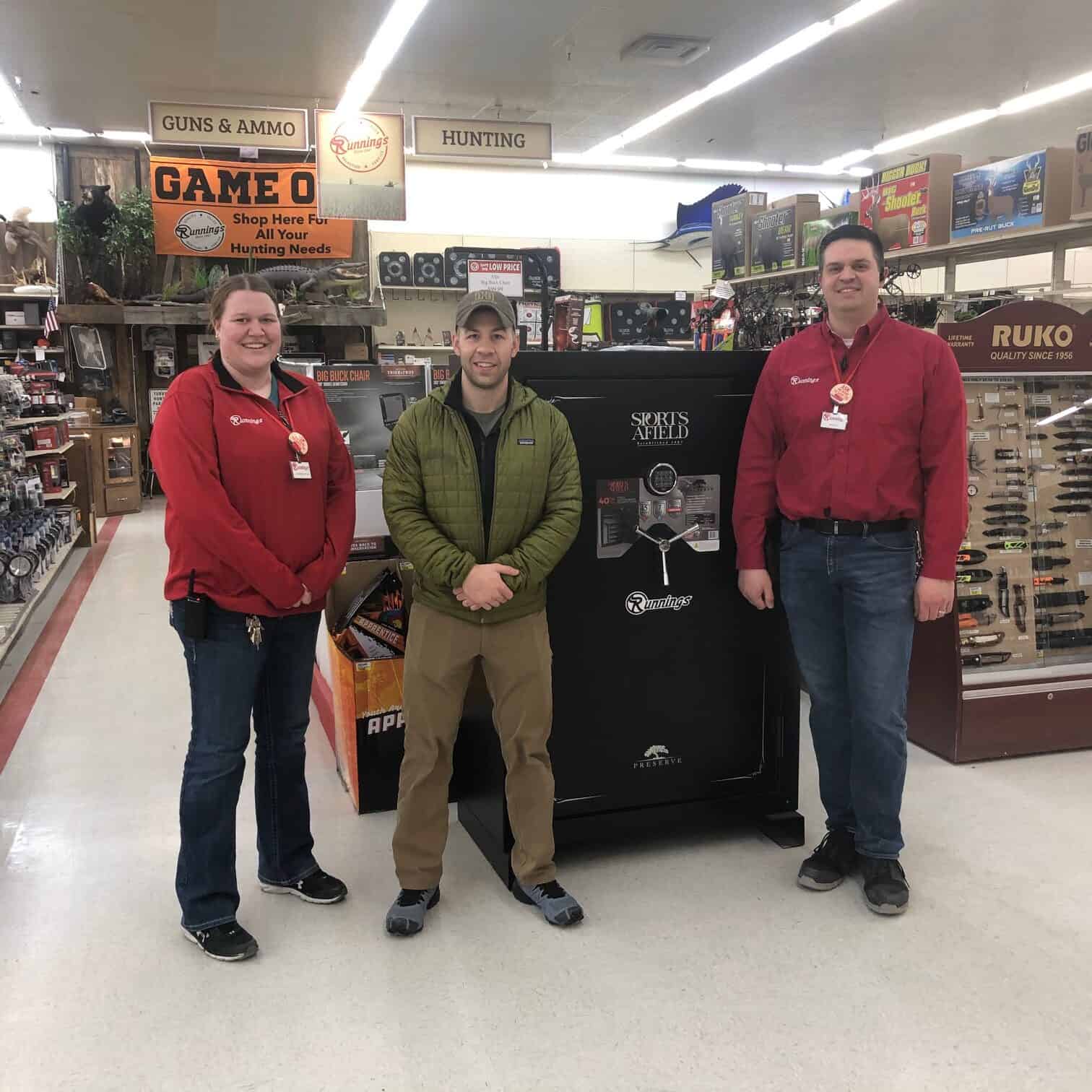 Runnings of Bismarck/ Bradley Store Manager and Jessica Assistant Manager with Winner of the 40 plus gun safe, Ryan.
Sustaining Sponsors
Kenmare Vet Club
Scheels
Bismarck Elks Lodge 1199
Cedric Theel
Covey Sponsors
(Cash Donation of $1800 or more)
Troy Pierce MD, Bone & Joint Center
Todd Hanson
BNC National Bank (Chad Scott)
Darcy Fettig & Rick Larson
Spur Sponsors
(Cash Donation of $500 – $1800)
Northwest Contracting (Eric Brenden)
Ron Carlisle
Feil Orthodontics (Blake Feil)
Anyleaks, Inc (Virginia Miller)
Metro Area Ambulance (Todd Porter)
Tyler Hamman
Blowers Family Partnership LLLP (Bryan Blowers)
Andrew Buntrock
North Dakota Petroleum Foundation (Ron Ness)
Midwest Doors, Inc (Kurt Steiner)
The CRA Group (Kristyn Steckler)
Jerome Distributing (Hunter Jerome)
Lonesome Dove (August Kersten)
Mees Masonry (Todd Mees)
Jack Paris
C-Ram, Inc (Tim Aman)
Dakota Carrier Network (Seth Arndorfer)
River City Sports (Gary Van Beek)
APT Inc (Bill Kalanek)
United Energy Corp (Ryan Kopseng)
Lance Hagen
Kelly Armstrong
Habitat Unlimited (Dave Nehring)
Ritter Adair & Associates (Kevin Ritter)
West River Striping (Steve Hsu)
Troy Nelson
Eastgate Enterprises LLC (Dan Eastgate)
3Be Meats LLC
Integrity Environmental LLC (Lewis & Andrea Vigen)
Duane's Body Shop, Inc (Duane Vetter)
Starion Bank
Tires Plus
Secure Energy (Sean Hammersmark)
Ringneck Sponsors
(Cash Donation of $300-$499)
Runnings of Bismarck (Bradley Auch)
Planning Team (Tom Gunderson)
Farm Credit Services Mandan (Jordan Hulm)
Johnsen Trailer Sales (Todd Johnsen)
I Diamond Siding (Robyn Kuhn)
Philip Mostrangelo
Dave Wisdom
Jim Fitterer
John Hoeven
McQuade Distributing
Brent Voegele
Railway Credit Union (Paul Bruker)
Ava & Peyton Kalanek
Kramer Chevrolet (Terri Woo)
Linda Seick
Cornerstone Bank (Laura Kolby)
Centenial Collission & Paint (Tim Maedche)
Randall Mitschke

Pheasant Sponsors
(Cash Donation of $1-$299)
Colby Halsey
Double L Ranch, LLP (Gordy Nord)
Open Road Honda (Dusty Caldwell)
Bismarck Funeral Home (Mike Nathe)
Wolfe Exploration (Joe Wolfe)
Dwight Dirk
Ken Dirk
Tom Hutchens
James Miller
Radiation Pros, LLC (Kurt Rhea)

Donations
In Memory of Rodney Foss
2023 PRIZE WINNERS
Announced at the banquet!
Raffles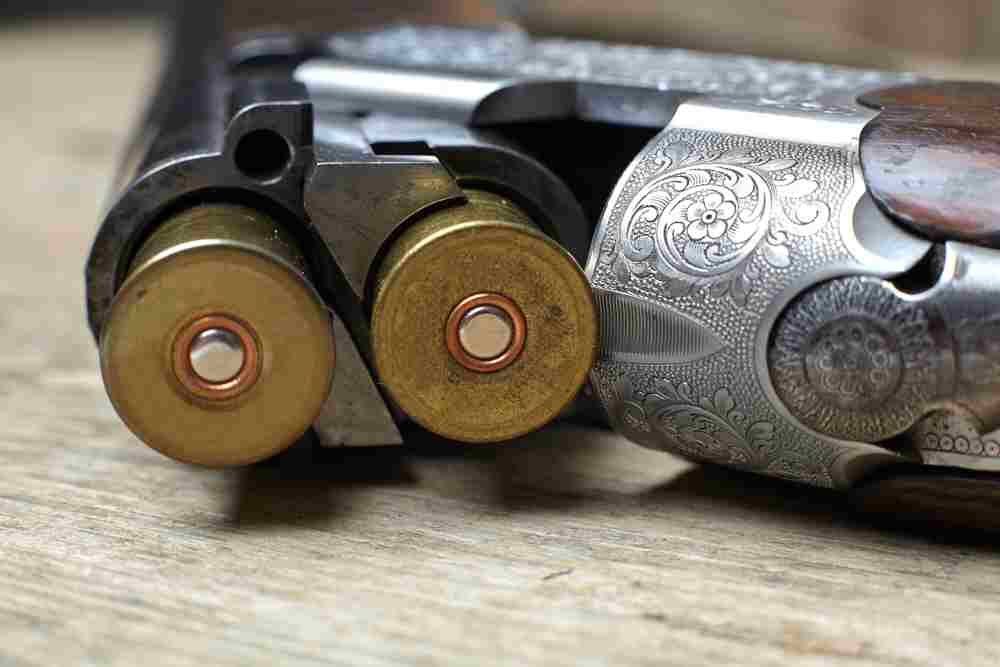 The 2022 Dakota PF Banquet will have some of the market's top guns and other prizes for you to buy chances for!
---
Live Auction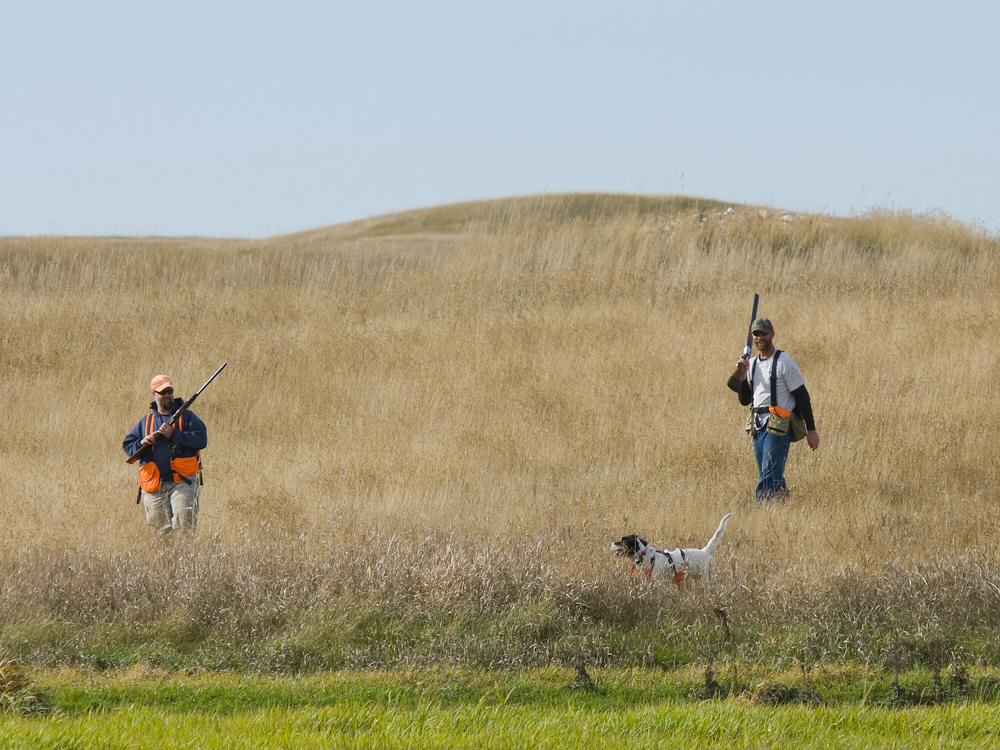 REMEMBER – ALL FUNDS RAISED STAY LOCAL!  SO KEEP BIDDING!!! 
Donors
Arman Group
Ace Hardware
A&B Pizza
AGC of ND
Ava & Peyton Kalanek
Action Motor Sports
Bismarck Gold & Silver
Bismarck Larks
Bobcat of Mandan
Bruno's Pizza
Cash Wise Foods
Capital City Sporting Clays
Chuppe Chiropractic
Double H Guns
Dvorak Motors
Expressway Inn and Suites
Flash Printing
Moritz Sport & Marine
Great River Energy
Jim Martin, PE
Interstate Battery
Montana Dakota Utilities
Mandan Sporting Goods
Gary Masching
Extreme Trailer Sales
Rick Larson
Roger Kubik
Ron and Neva Carlisle
Royal Jewelers
Runnings of Bismarck
Scheels
Tires Plus
University of Mary
Williquors
Space Aliens
Pure Country
Pheasant Manor
Karla & Dan Clark
Bill Kalanek
Capital City Gun Club
Pony Express
Open Road Honda
Dr. Aaron Olson
Harley Davidson of Mandan
Dean Moos
Rod Gilmore